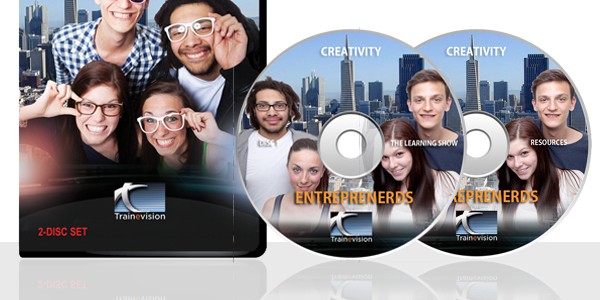 Soft Skills Topic: Creativity in the Workplace
TV Genre Style: Sitcom
Status: Coming Soon!
Description: One of the top attributes that CEOs need in the workplace isn't problem-solving skills, or critical thinking skills. Of course, these are important, but in today's business landscape with its complexities, uncertainties and explosions of new products, creativity is the number one attribute that CEOs seek in their support team. Jumpstart creativity in your company with ENTREPRENERDS.
ENTREPRENERDS is a Sitcom in the spirit of Friends and Big Bang Theory. Meet Luke, Missy, David and Tina; pals who struck it rich with a tech idea that's selling like hotcakes. The hype is so huge that they're paralyzed by the idea that they may not be creative enough to keep the company alive. As investors angle to replace one of them, they vow to stay together…but they have to be creative!